Regular price
Sale price
$36.00 USD
Unit price
per
Sale
Sold out
Elegant design with sliding lid and scoop for easy filling of the tea infuser

Easy to clean and can be put in the dishwasher
The tea infuser can be placed directly on the table after use without dripping


Works even for the finest teas, leaves no spillage in the cup

Premium tea infuser made of high-quality, food-certified, stainless steel,
non-toxic, durable

Perfect gift for tea lovers

Swedish innovation and design, patents in Europe and the world
Idea

Eftersom te är en av de mest älskade drycker i världen över behöver tesilen vara ett speciellt instrument. Jag insåg att de existerande tesilarna inte matchade vår passion för de. Att brygga te är centralt men också att fylla tesilen utan spill.

Drosselmeyers tesil är en vacker enkel operforerad sked med ett skjutlock. Den är enkel att fylla och eftersom den är operforerad kan man lägga den direkt på bordet efter användning. Den smarta designen gör att det inte blir något spill ens från de finbladigaste teerna.
View full details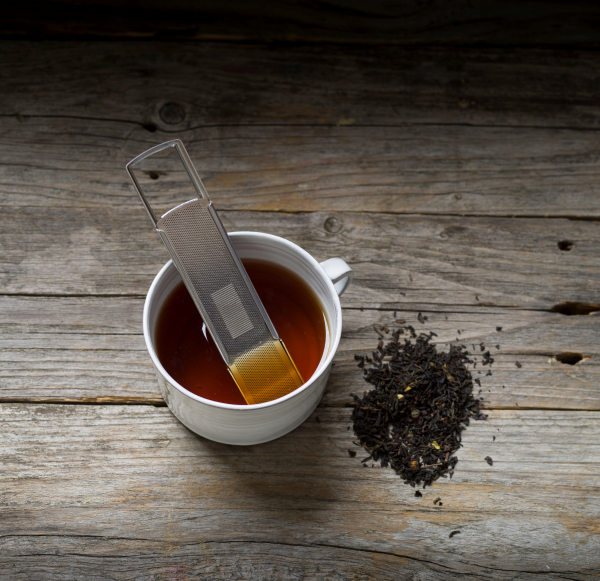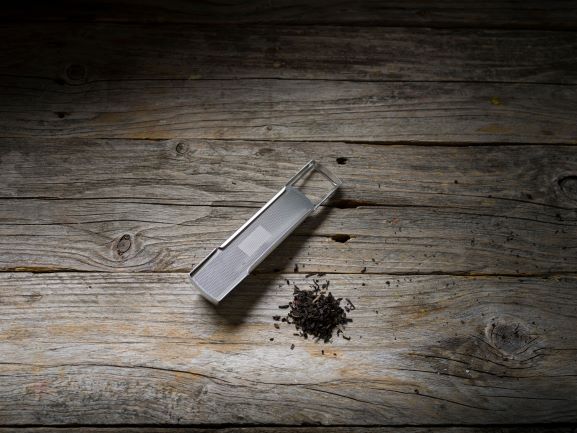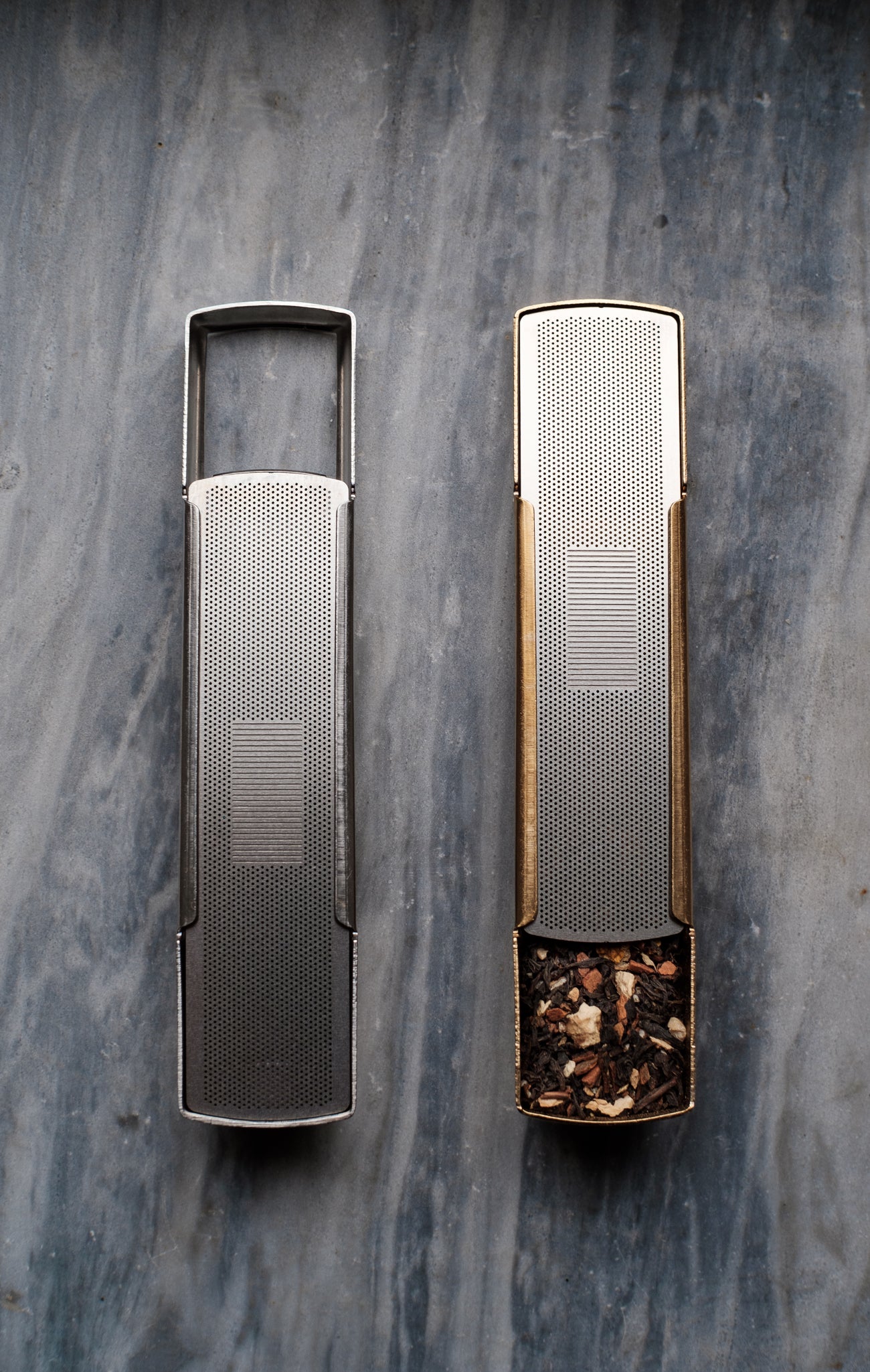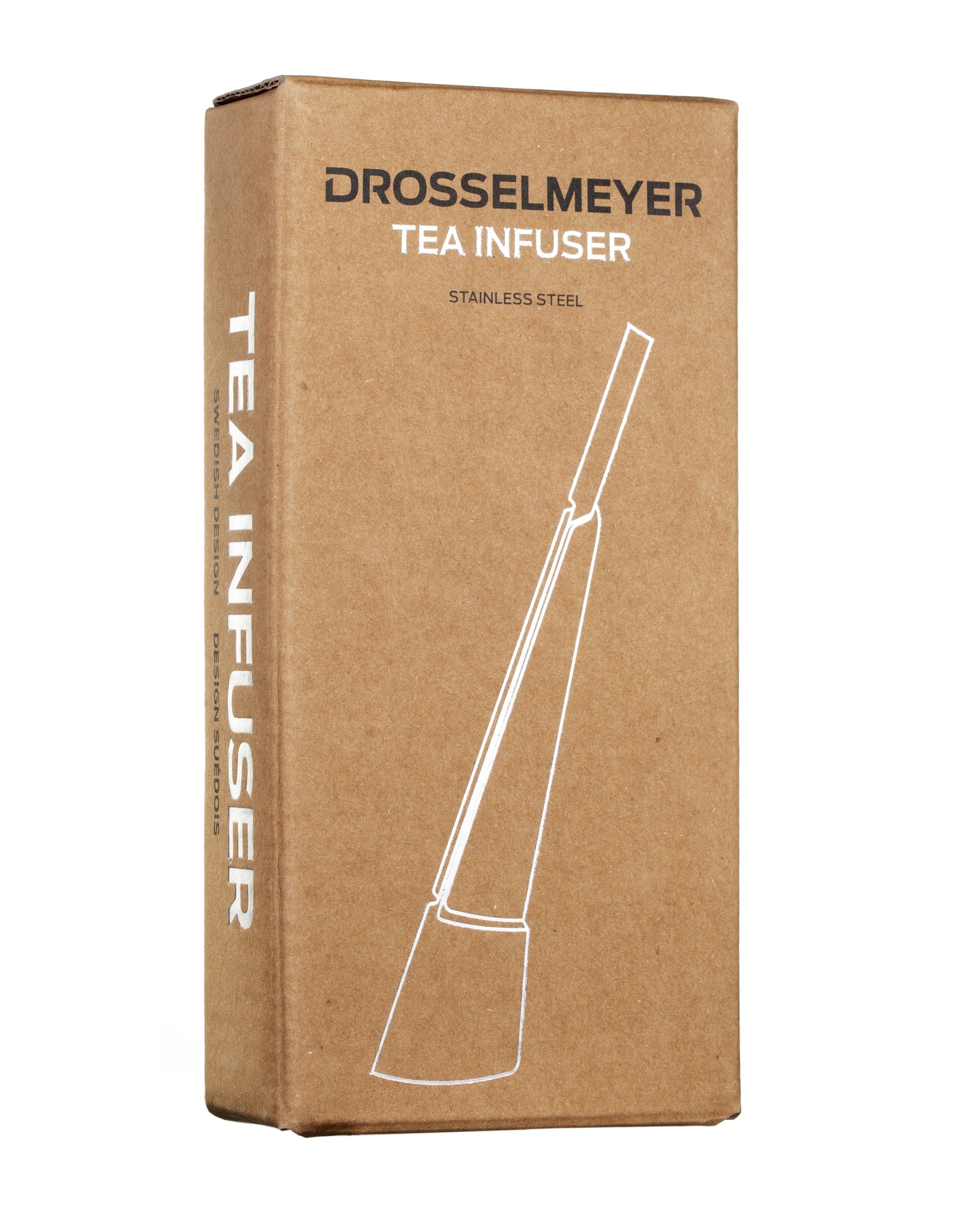 FAQ
How does the Drosselmeyer Tea Infuser work?

Just slide the lid back, scoop up the tea, close the lid and start to brew! When finished the tea infuser can be placed on the table, as there are no perforations on the backside.
Can I put the Drosselmeyer Tea Infuser in the dishwasher?

Yes, the tea infuser is made of stainless steel that can be efficiently cleaned in a dishwasher.
Can I use the Drosselmeyer Infuser for all kinds of tea?

Yes! This high quality infuser can be used even for the finest tea.
Is the tea brewed when the tea infuser only has holes on one side?

Yes absolutely, the tea unfolds along the entire strainer, the entire lid is perforated,
which is why the tea is effectively brewed in the cup.
What to do if it becomes discolored after use?

It is best cleaned by gently scrubbing with a Scotch brite.